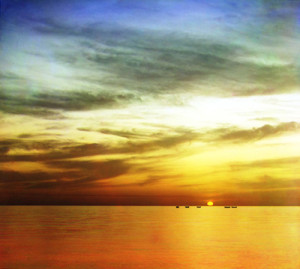 The weekend collapse of the takeover talks between IBM and Sun doesn't mark the end of the story, although it certainly marks another step in Sun's descent to the horizon. The Wall Street Journal reports that Sun's board was split on the deal, with a faction led by CEO Jonathan Schwartz (immortalized as My Little Pony by Dan Lyons) in favor and a faction led by co-founder and chairman Scott McNealy against. It reeks of what is often called founder's syndrome in Silicon Valley. 
Founder's syndrome takes many forms, but it is characterized by an inability to let go of past glories, and a conviction that no one else could ever do as good a job as you. Sometimes that may be true (see: Steve Jobs). Often, however, there comes a time when founders need to move on because their baby outgrew them, or industry shifts demand different strategies and styles. 
Examine McNealy's Sun career and it screams founder's syndrome. McNealy was the lone non-technologist among the Sun founders. He grew up in Michigan, the son of an auto industry executive. (Deep thought: maybe Sun could solve its founder problems by loaning McNealy to GM.) His Michiganer upbringing shows in his passion for ice hockey, which is not a natural northern California sport. But despite his status as the non-geeky guy, McNealy became CEO in 1984 when the company was only two years old. He handed over the lead executive role to Ed Zander — another non-geek — in 1999, but returned on his white charger only three years later. He then handed over the reins to Schwartz — who marked the return of the geeks to the top — three years ago before pulling hard on the bridle this weekend.
I imagine Schwartz and others thought that McNealy, who reveled in the glory years of Sun, would fade comfortably into the background while the company struggled through a difficult transition. Couldn't he spend more time on the golf course, improving his scratch handicap? No such luck for the executives, it seems.
What are the options now for Sun? It looked a nice acquisition for IBM, but hardly essential. Still, these sort of ructions in a takeover often merely delay a deal. I wouldn't be surprised if IBM comes back with some cosmetic alterations to the conditions that apparently offended McNealy and other directors. Om Malik thinks Cisco would be a better match. Cisco certainly has an unrivaled reputation for efficiently absorbing acquisitions. Malik also suggests that Sun could take itself private. The company had revenues of nearly $14 billion last year and has a few billion dollars in cash. Its market cap inevitably plunged today on news of the deal collapsing, so it's valued at less than half revenues. There was a day when that sort of situation cried out for going private; I suspect those days are gone.