As much as we try, many of the panelists in Davos ignore our injunction against preparing speeches. There are a few speeches at the Annual Meeting: this year, Blair, Clinton, Summers, Albright and the King of Jordan will have a chance to make a "special message".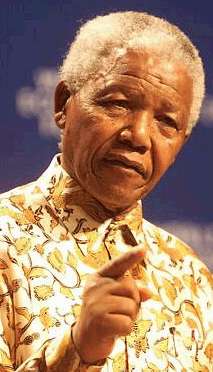 Only a few get speeches in Davos.
Mandela was one.
For everyone else, we are seeking initial comments of between three and six minutes (depending on the session), followed by interactive discussion. Prepare by thinking, by making some brief notes, by contacting other people in the session to compare approaches. Don't write a speech.
Sessions that don't work in Davos (and there are always a few) are characterised by panelists going on for too long, leaving little or no time for questions. With our demanding participants, that creates high levels of dissatisfaction.
To this end, in Davos 1999 we instituted a "moderators' bootcamp" on the Wednesday just before Davos officially kicks off. The goal is to convince our moderators that they need to be — and can be — tough with our panelists, no matter how eminent. It seems to have worked: all of the feedback from the 1999 Annual Meeting indicated that the overall quality of sessions improved. We're planning on another step change upward in quality — and toughness of moderators — this year.