The World Economic Forum may seem rather pernickity about its vocabulary. Davos (and the other meetings of the Forum) are never, never referred to as conferences. That's because the standard image of a conference is something where delegates or attendees listen respectfully to speeches on the platform. The spirit of Davos is truly that everyone — whether a head of state, a CEO, an editor or a professor — is a participant. And when things really sing in Davos, that's the way it feels.
For the same reason, the Forum has successfully resisted video links to speakers who can't come to Davos. There are certainly logistical nightmares in getting Clinton, for example, to a mountain resort in Switzerland, but seeing him via videoconference link in the White House wouldn't be the same.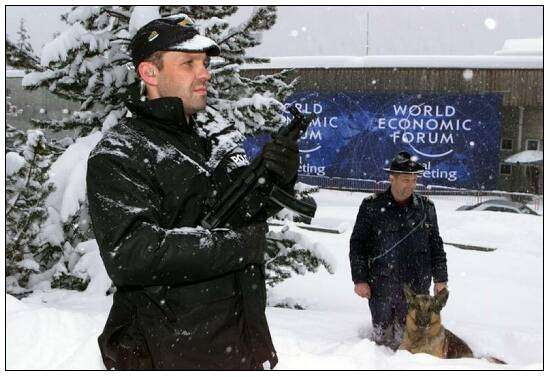 And you thought security was tight last year?
There was a wonderful Davos moment a few years ago when Michael Dertouzos, head of computer science at MIT, responded to a question about whether we would all attend Davos virtually in 10 years time. Michael grabbed Bill Gates, who was sitting next to him, around by the shoulders to emphasise the importance of physical connection. I doubt whether Gates has ever blanched so visibly in public.